Are you tired of going to the salon every month to get your unwanted hair removed? Having silky smooth skin is not as difficult as it may seem. With the new IPL hair removal technology, you can get rid of your body hair within a few uses.
Beauty clinics worldwide offer laser hair removal for different body parts due to their permanent results. But did you know? You can also try IPL laser hair removal at home.
If you are looking for a permanent hair removal solution, then IPL is exactly what you are looking for. Find out everything you need to know about IPL laser hair removal.
What is IPL Laser Hair Removal
IPL stands for Intense Pulsed Light technology. This new technology targets the pigment of the hair follicle and burns its root. The IPL technology has many other usages, like treating spider veins and improving skin texture, but the top use of IPL is hair removal.
It provides permanent hair removal for all skin types. This technology is used in advanced beauty clinics but also comes in the form of handheld devices that you can use at home. IPL is not just a way to remove hair but also therapy for your skin to keep it looking smooth and flawless for a long time.
How Does IPL Laser work?
IPL uses quick pulses of light that target your hair's dark roots. The light attacks pigment and weakens the root. This way, the roots fall off, allowing the pore to close.
People with lighter hair may have difficulty targeting unwanted hair. Since the laser light targets melanin, light hair has less chance of getting treated with this machine. Moreover, it can also target the melanin on your skin if you have dark skin. With consistent usage, the light destroys the papilla, which is responsible for hair growth. Therefore, it helps your skin stay hair free and smooth for a long time.
How to Use IPL Laser Hair Removal Machine
Handheld IPL laser devices are quite easy to use. You can follow these easy steps to remove hair permanently with IPL laser technology:
Clean the area you want to treat with soap and water.
Apply a shaving gel and shave off all hair from the surface of your skin.
Select the right light intensity for your skin tone and hair color.
Turn the device on and wait for the ready light to use the IPL laser.
Mark the areas you want to treat with a white makeup pencil.
Press the device on the desired area and press the flash button.
Move to the next spot and continue till you have treated every part of your body with unwanted hair.
Ice your skin if you feel any burning sensation.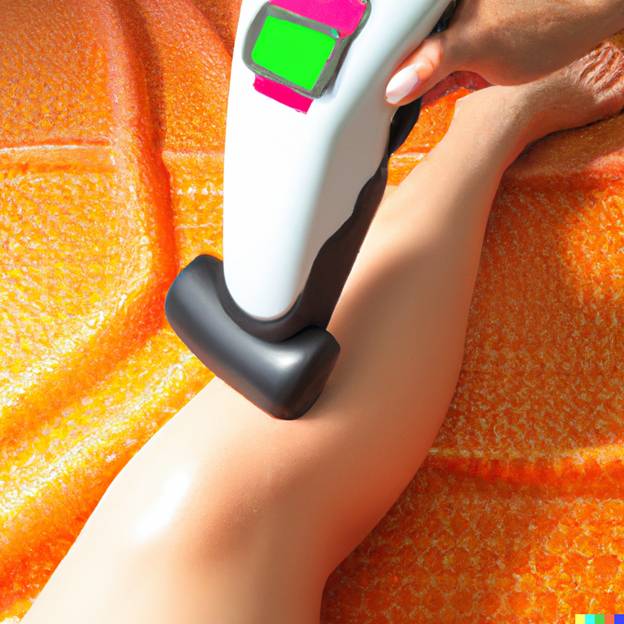 Benefits of IPL Laser Hair Removal
IPL laser technology comes with a list of benefits. Here are the top reasons why you need IPL laser hair removal in your life:
Value for Money
Buying an IPL device may seem expensive, but it saves you a lot of time and money in the long run. For example, you will not have to pay for full body wax every month in a salon.
Long Lasting
IPL provides long-lasting results. It helps you permanently get rid of your facial and body hair. After that, you will only require a few touch-ups using this device in two to three months.
Independent Treatment
This treatment is not dependent on any other hair removal method. You can shave or wax as much as you want between the sessions without increasing your hair growth.
Conclusion
IPL laser is a relatively new technology that has taken the world by storm. Its long-lasting results have made it one of the top hair removal choices among women. However, it is important to patch-test the device before using it all over your body.
After six to eight sessions of IPL laser hair removal, you can see a visible reduction in your hair growth. The best part? You can shave in between the sessions. So, invest in a high-quality IPL Laser Hair Removal handset now and have silky-smooth hair without going to the salon.
FAQs
Is IPL hair removal safe for everyone?
Yes, IPL lasers are a safe technology. It is designed for all skin types. However, people with severely sensitive skin should avoid using it. If the procedure burns or causes intolerable pain, it is not for you.
Make sure to do a patch test before using it all over your body. You also need to avoid using it around the eyes.
Do I have to shave every time I use IPL?
Shaving before using IPL is advised to keep the hair length as minimal as possible. Using an IPL laser on long hair is not only a hassle but can also hurt. Instead, start the process by shaving any hair above the surface.
The laser will pick on the pigmented dots of your hair follicle and burn it from the root. As your treatment proceeds, you will have less and less hair to shave.
Can I use IPL in the pubic area?
Yes, you can use an IPL laser on your bikini line. It is designed to remove hair from the sensitive parts of your body like the pubic area and underarms.
However, it is not safe to use on the genital area. Since the skin around that area is darker, it can cause pain and a burning sensation.
Does IPL give permanent results?
Yes, IPL provides permanent results for reducing hair growth. The reduction starts becoming visible after six to eight sittings.
It is now a tried and tested technology that helps people get rid of their unwanted hair for good.
Does IPL hair removal hurt?
IPL hair removal does not include tugging and pulling of the skin, like waxing and threading. It is a safe and painless hair removal method for all skin types.
However, the laser light pulse might hurt if your skin is dark. Since it attacks dark pigment, it can also attack the pigment on your skin.
Read Next Blog:
What is Hair Styling Powder and How is it Voluminous Hair?